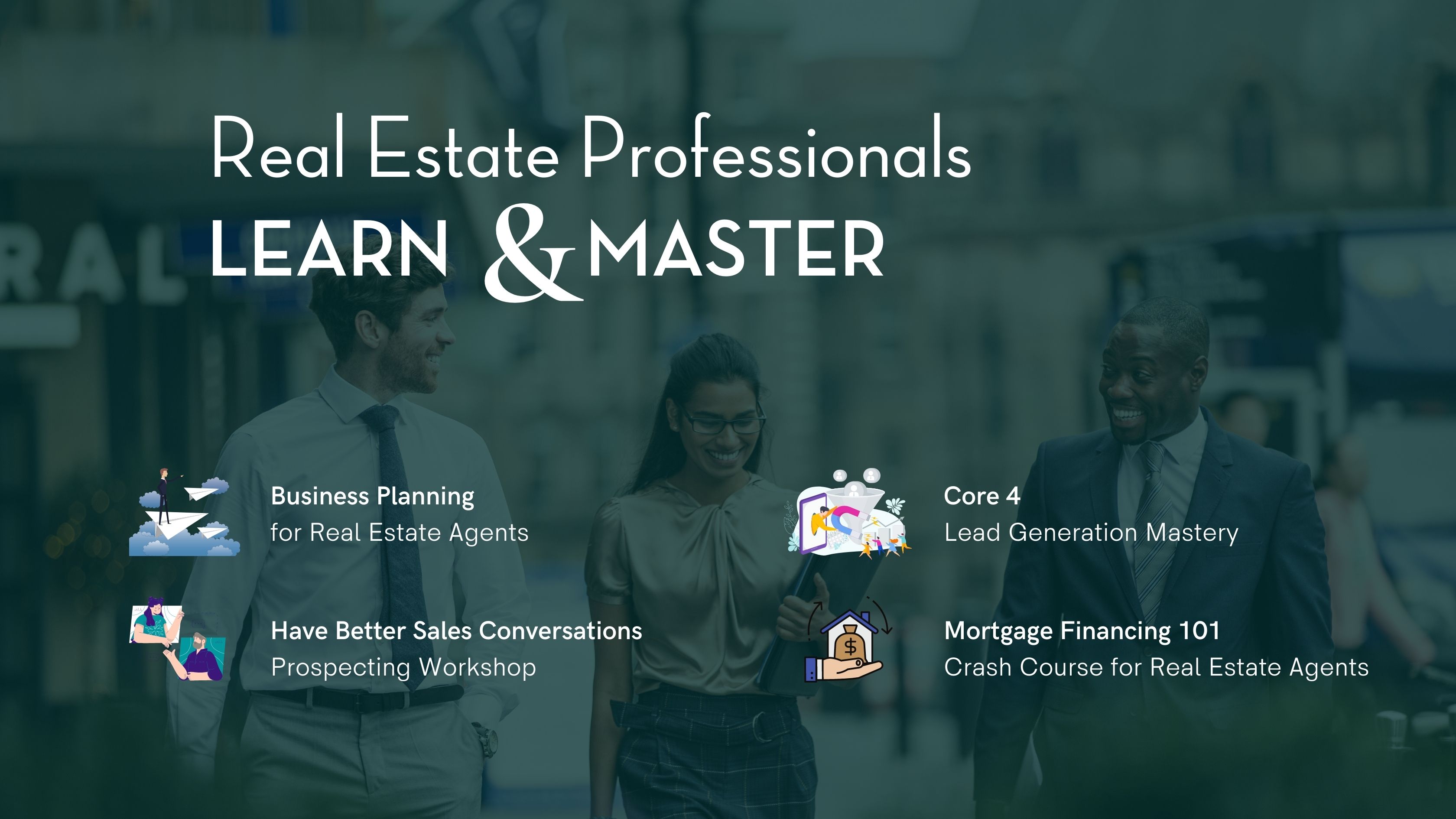 Each month, Google sees nearly 17,000 people in the U.S. alone searching for "how to become a real estate agent." And those who decide to pursue real estate as a career choice join the nation's estimated 2 million active real estate licensees.


Of course, getting a license is the easy part. Becoming successful and thriving financial is an entirely different ball game!
Success in real estate requires substantial time learning and mastering skills and expertise.
So, if you're ready to break through and take your skills to the next level, join us in one or all of our upcoming workshops for real estate professionals!
These are 100% FREE, held every Tuesday between 5 to 7 PM EST, currently on Zoom.
---

As the saying goes, "failing to plan is planning to fail." Your business plan is the GPS for your success!
In this workshop, we dive deep into creating a clear growth plan so you can be well on your way to crushing your goals.
Key topics covered: Foundations (Why, Vision, Mission, Values); Business & Financial Goal Setting; Marketing and Lead Generation; Operations Planning.


________________________________________________________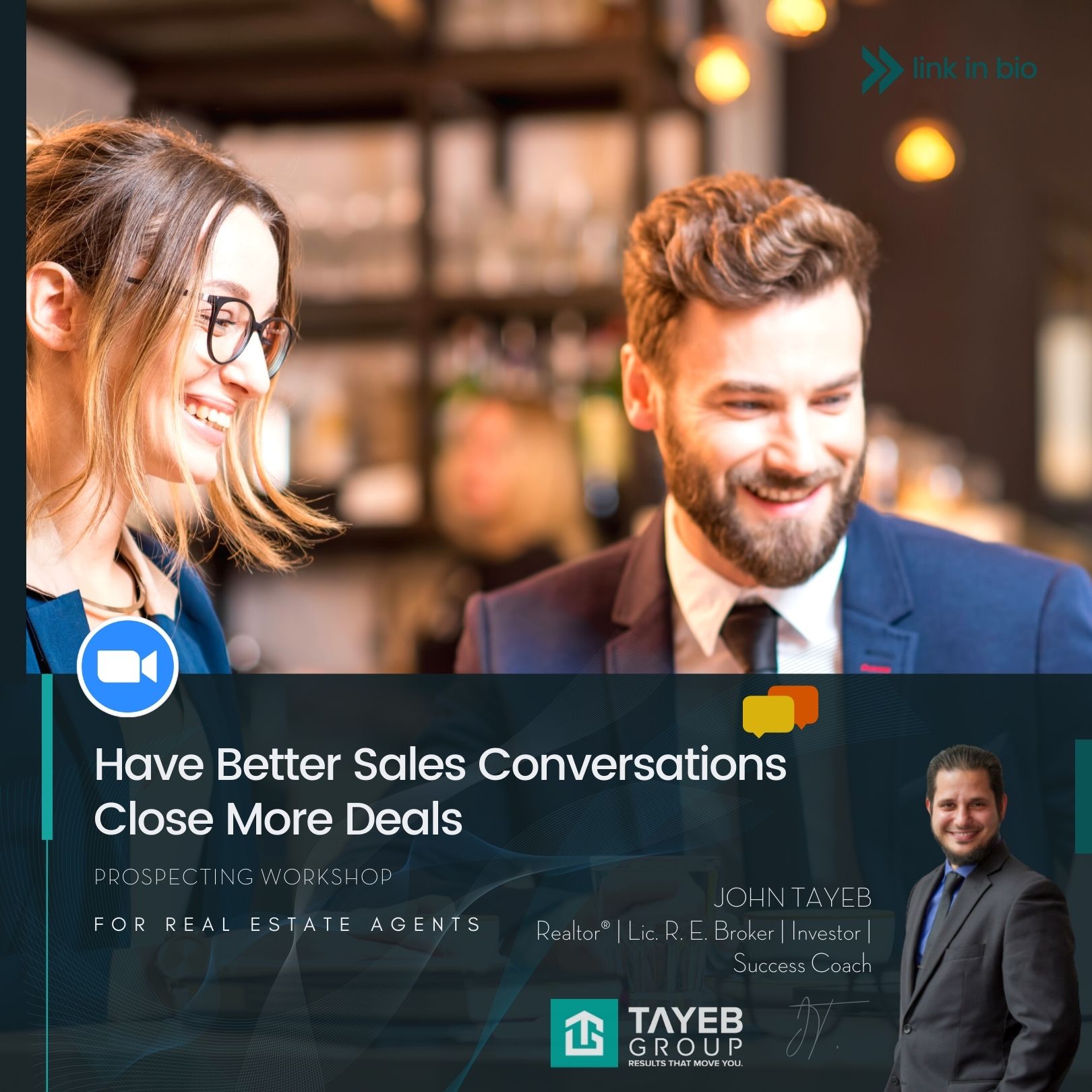 Real estate is a relationship business. Long-term success in real estate comes down to regularly conversing with people and building your database. In essence, having BETTER sales conversations is the key to closing more deals!
In this workshop, you will learn to establish trust and authority when speaking with prospects and tackle some of their most common objections with a value-added approach.
Get access to tried and tested scripts used by the BEST in the industry!
Polish your conversation skills through roleplay
Connect with other dedicated Agents in the field and grow your influence


________________________________________________________
The number 1 question agents ask is, ' where should I focus my time and money to generate more business?
In this workshop, we dive deep into the CORE 4 LEAD SOURCES top agents use to generate new business and win clients seamlessly.
Together, we will uncover the TOP lead sources guaranteed to bring you new business and repeat clients year after year.


________________________________________________________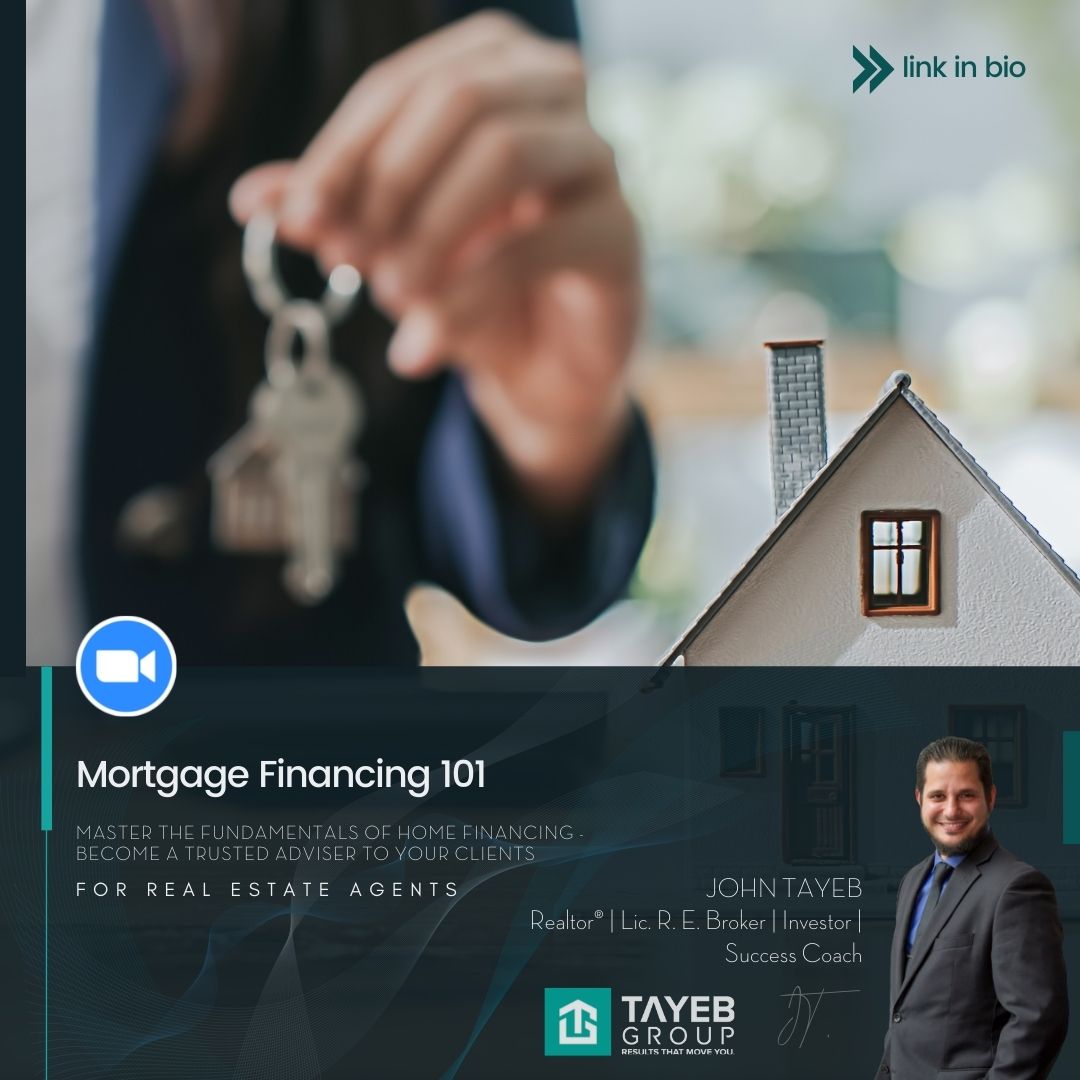 According to NAR, over 30% of real estate transactions fall out of escrow due to financing issues. Unless all your clients are cash buyers, mortgages are an integral part of any real estate agent's business. With a basic understanding of mortgage financing, you can significantly reduce the chances of a failed transaction. This knowledge will set you apart as a trusted adviser to your clients and a better real estate professional.
In this workshop, we will cover the basics of mortgage financing, including:
How credit works (and ways to improve it)
Down Payments (how much home can a buyer actually afford!)
Type of loan programs
The mortgage process (documentation, average timelines, and fees, etc.)
What questions to ask potential homebuyers


________________________________________________________
ABOUT YOUR HOST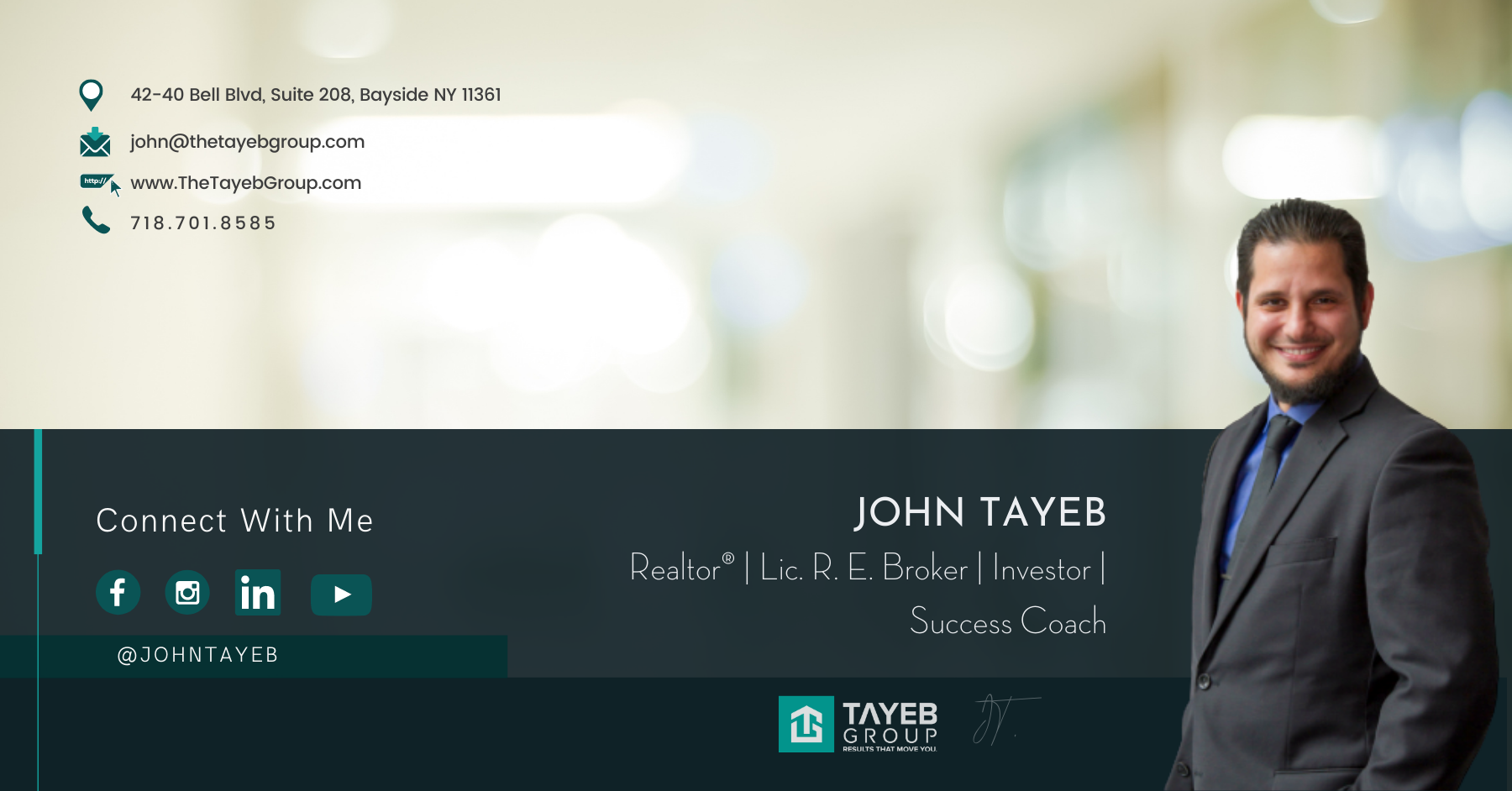 A Licensed Real Estate Broker and Realtor® at Tayeb Group, I have been serving the Queens, Brooklyn, Bronx, and Long Island real estate markets in New York since 2004. I have worked on nearly $150M+ in real estate deals and guided novice and professional real estate investor clients on several successful acquisitions and flips. My investment portfolio (including multi-family) spans across the U.S. and Canada.
As a Business Success Coach at Tom Ferry International, the #1 Real Estate Coaching Program in the world, I'm passionate about making a difference and leaving behind a legacy, and helping real estate professionals break free from "average."
Connect With Me: LinkedIn | Facebook | Instagram.